Dog Care Advance Dog Training E-Collar Online Best Price in Pakistan, Dog Care advance dog training system model TC01 is all-time best seller. Dog care Advance Dog training set up a bridge between owners and their furry friends. It has helped over a million families develop a closer bond with their dogs.
3 Training Modes.

DogCare training collar provides 3 safe and humane training modes including

Beep, Vibration, 1-99 levels Safe Static Mode.

Up to 1000ft Remote Range.

It is flexible to train your dogs no matter indoor or outdoor.

9 Channels Maximum Control.

DogCare training collar with remote supports maximum 9 dogs training with only 1 remote transmitter.

9.8 to 24.8 inches Adjustable Collar Length.

Suitable for small, medium and large dogs.

Security Lock.

This prevents mis-operation on the remote, without worrying about the accidental shock.

Rainproof Receiver.

Featured with IP67 tech, it provides your pet with

flexibility during outdoor training even in a rainy day.

Long Lasting Battery.

Both transmitter & receiver are rechargeable.

Remote up to 45 days, collar up to 15 days.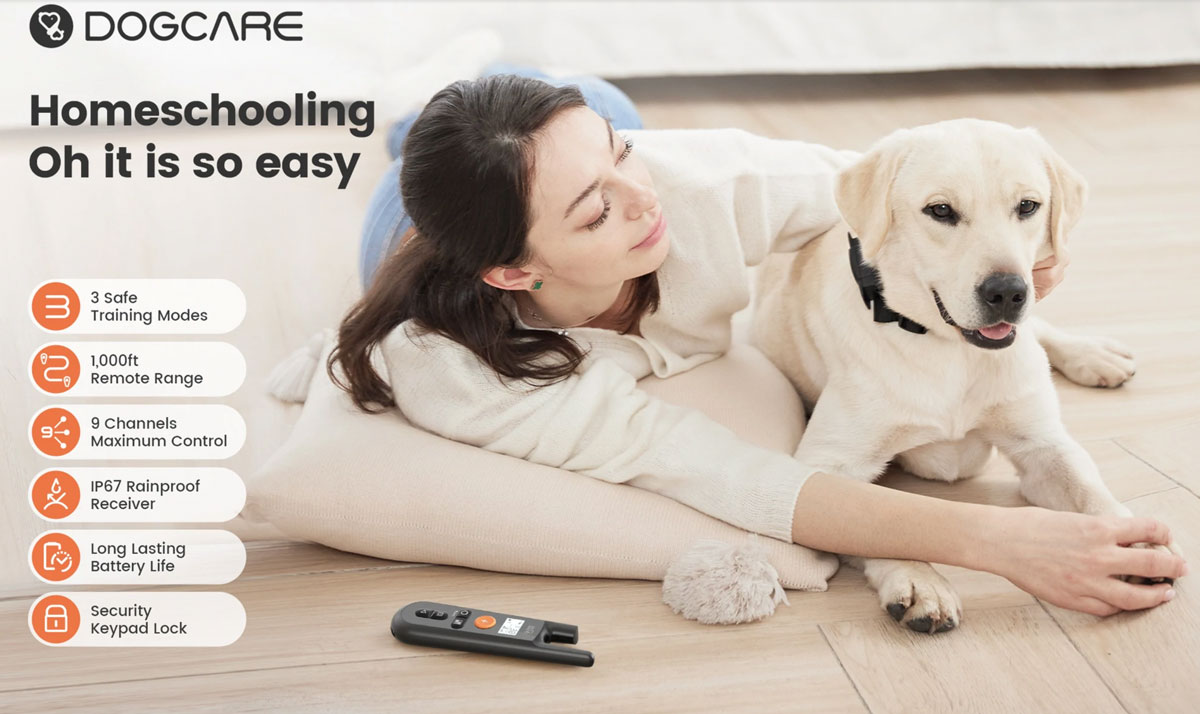 Top #1 Best Seller
Trusted by over 1 million customers in the U.S, DogCare advanced training collar is the most popular product since its launch.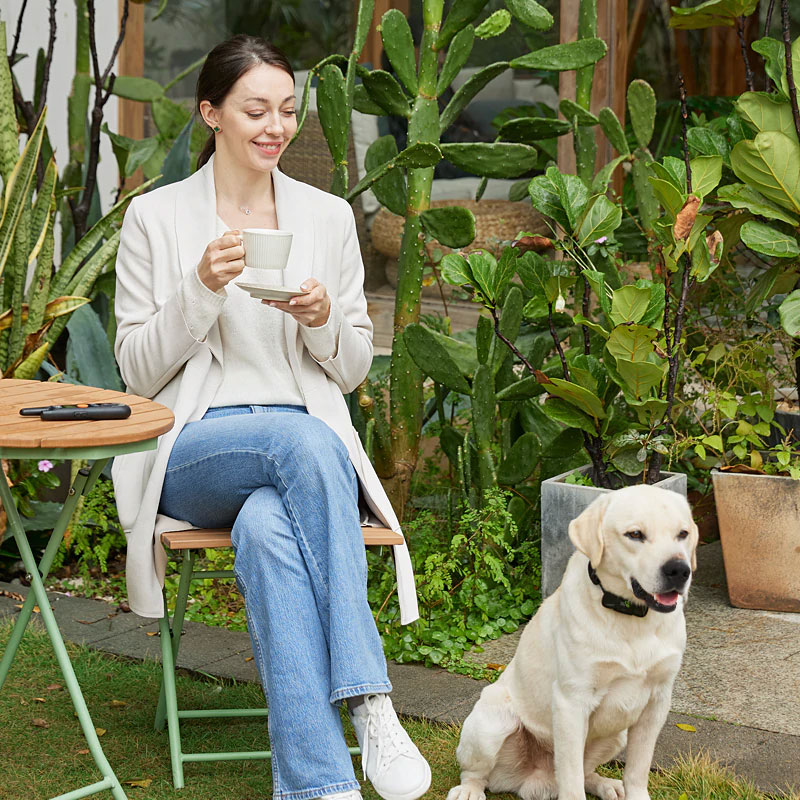 Up to 9 collars/dogs within 1000ft
DogCare Advance Dog Training Collar supports the training of up to 9 dogs with only 1 remote transmitter with 9 different settings.
Also, it allows owners to remotely train the dogs up to 1000 feet, as long as 3 standard football fields.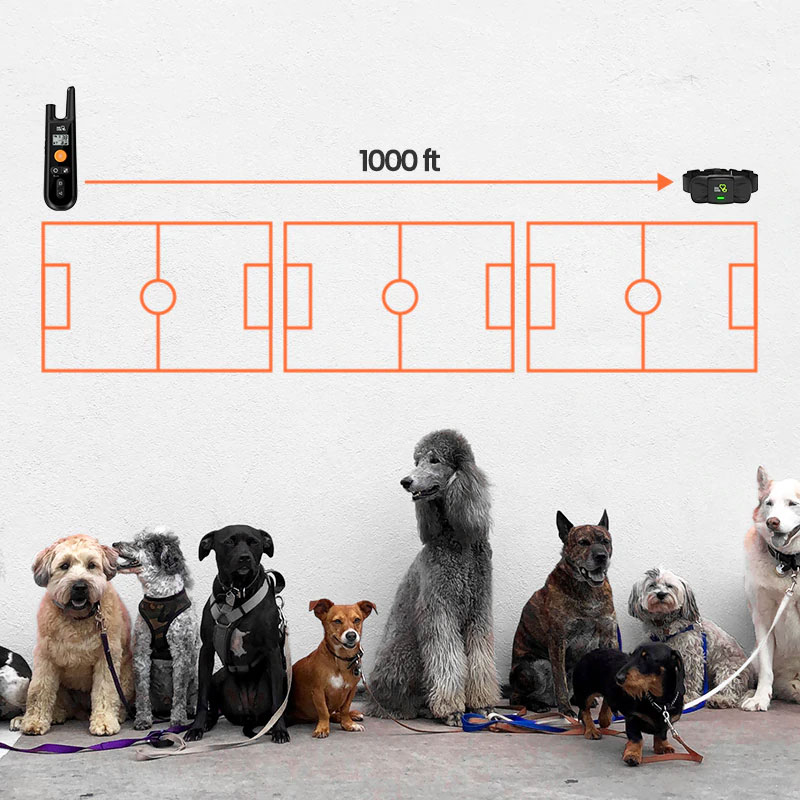 Water-resistant in Rain
With an IP67 level of water and dust resistance, DogCare Advanced Dog Training Collar is flexible for outdoor training even in the rain.
Do remember to put the rubber cover on to seal and protect the charging port.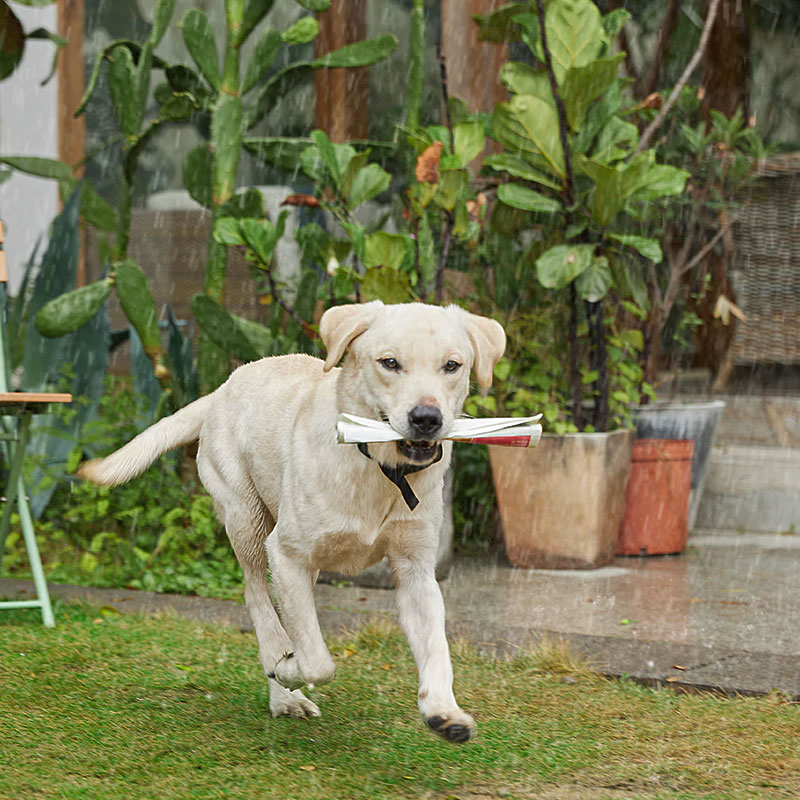 Specifications
Learn more about DogCare Advance Dog Training Collar from its full spec table.